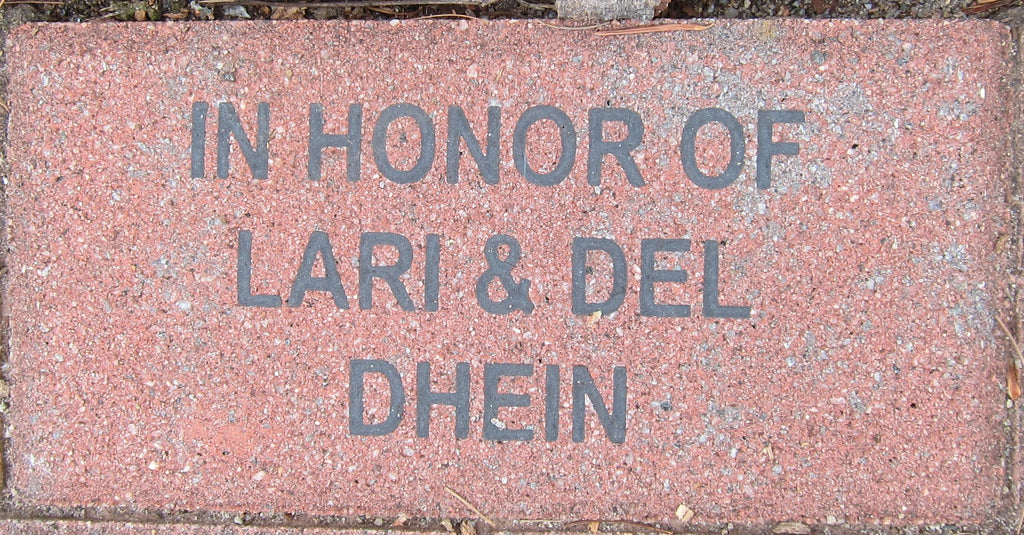 Engraved Brick
$ 100.00
Sorry, these items are not available at this time.
The Macionis Family Center for Conservation's Preservation Patio provides a common area for welcoming visitors, outdoor events, press conferences and the recognition of the significant conservation accomplishments in the Lake George Basin.
We invite you to purchase an engraved brick to create a lasting tribute to your family or business, a special person, anniversary, significant event, or place. At the same time, your donation will support the Lake George Land Conservancy's critical mission to preserve the lands and water of the lake which we all love and cherish. 
Engraved bricks are available in three sizes and can be purchased with a donation starting at $100 up to $500. A brick can contain 3 to 7 lines and 15 characters per line based on the size of the brick:
Small: 4" x 8" Brick Up to 3 lines & 13 characters/line
Medium: 8" x 8" Brick Up to 5 lines & 13 characters/line
Large: 12" x 12" Brick Up to 7 lines & 16 characters/line
To complete your order: When we receive your purchase we will email you with further instructions and to receive your chosen message.
Questions? Please contact the Lake George Land Conservancy at 518-644-9673 or email Cornelia at cwells@lglc.org.
Related products