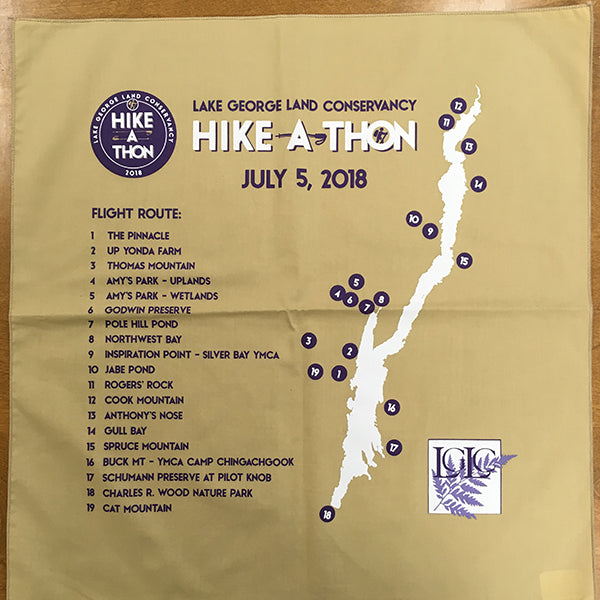 Hike-A-Thon Bandanas (multiple years)
$ 5.00
The versatile bandana! Wear it yourself or pamper your pooch with these limited edition bandanas from the 2017 and 2018 Hike-A-Thons!
Approx. 21" square, cotton.
2018: "Old Gold" with purple and white screen printing, displaying the event's 19 site locations around a Lake George silhouette.
2017: Two colors available - bright orange and light lavender, each with logo screen printed in blue and white.